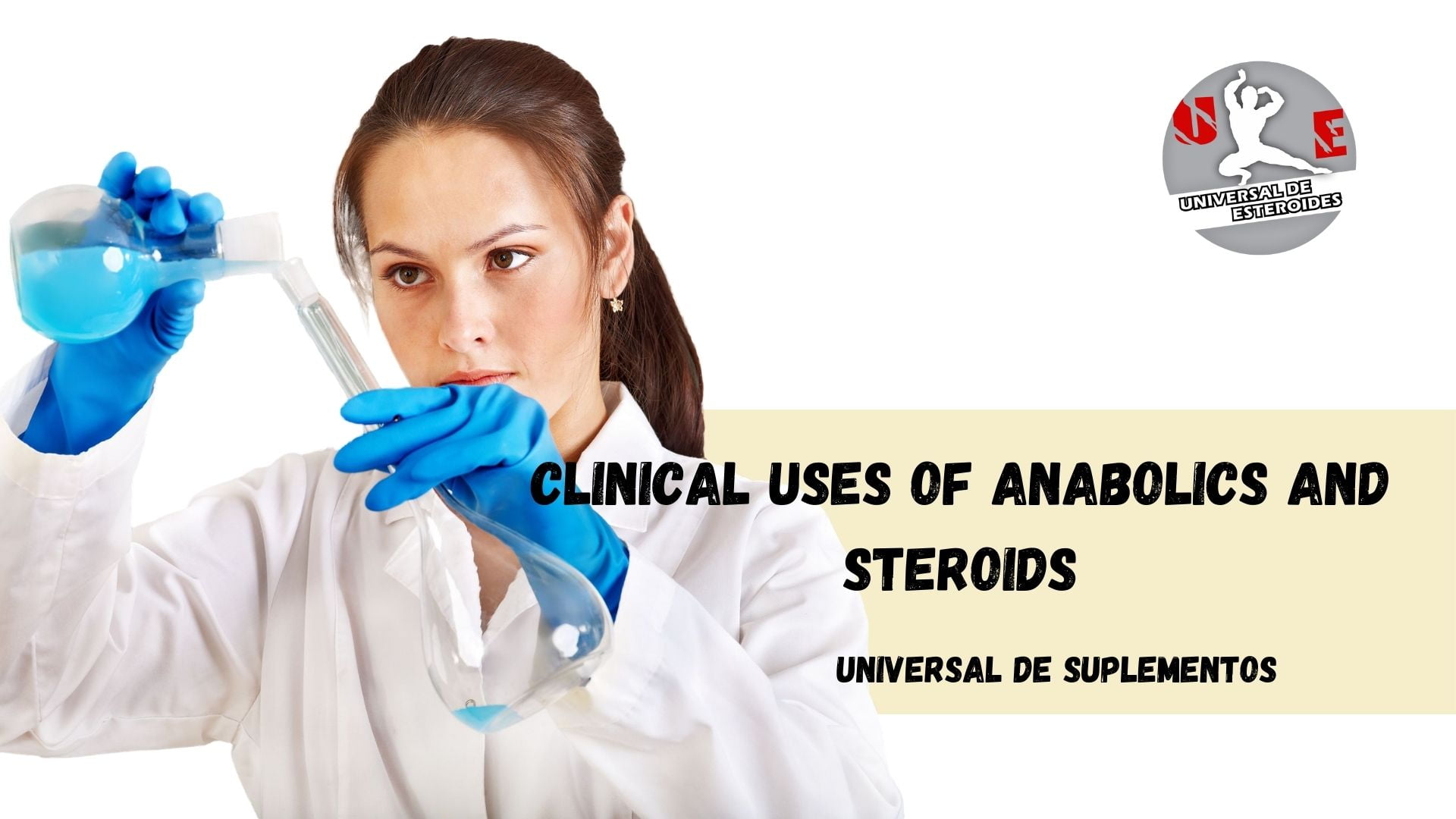 Clinical Uses of Anabolics and Steroids
Infertility (Male) ✓
In a small percentage of cases, anabolic/androgenic steroids may be prescribed for the treatment of male infertility. When the cause of infertility Is low sperm concentration due to Leydig-cell secretion deficiencies, an androgen might be able to alleviate the condition.ln such cases the steroid may increase the sperm count, sperm quality and the fructose concentration,71 72 which can increase the chance of conception. The oral androgen mesterolone (Proviron) is most commonly prescribed for this purpose, although has not been granted FDA approval for sale in the United States. Note that anabolic/androgenic steroids usually reduce male fertility, so the potential for these agents to successfully treat male fertility is limited.
Growth failure ✓
Anabolic steroids may be prescribed to treat growth failure in children, both with and without growth hormone deficiency. These agents have been shown to have positive effects on both muscle and bone mass. When they are administered before the ends of the long bones (epiphysis) have fused and further linear growth has been halted, their anabolic effects on bone may support an increase in height.73 This can occur both through direct anabolic action of the steroid on bone cells, and indirectly via the stimulation of growth hormone and IGF-1 release.74 An anabolic steroid that is non-aromatizable and non-estrogenic is typically used for this purpose, as estrogen is known to cause an acceleration of growth arrest. Anabolic steroid therapy must always be used with caution in pediatric patients, however. In addition to the possibility of common adverse effects, even non-aromatizable
steroids may accelerate the rate of epiphysis closure.
In the United States, oxandrolone is the anabolic steroid most widely prescribed for the treatment of growth failure. It is usually given as a supportive medication, used to augment the anabolic effects of human growth hormone therapy.The drug is typically taken for periods of 6-12 months at a time, in an effort to accelerate the growth rate without substantially affecting the rate of epiphysis fusion. A dosage of 2.5 mg per day is often used for this purpose, although this may be adjusted upwards or downwards depending on the patient's sex, age, bodyweight, and sensitivity to adverse effects. When used under optimal conditions, the result may be an enhancement of the growth rate and an increase in total height compared to not initiating therapy.This benefit has been difficult to achieve consistently in clinical studies, however. A number of trials with oxandrolone have failed to produce a statistically significant effect on total height, Questioning its ultimate value, the short-term benefits of anabolic steroids on the growth rate, however, remain well supported.
Osteoporosis ✓
Anabolic steroids increase bone mineral density, and may be prescribed for the treatment of osteoporosis. Benefits of therapy include the stimulation of new bone forma : inhibition of bone resorption (breakdown), ana enhancement of calcium absorption. These drugs have additionally been shown to reduce bone pain associated with osteoporosis, a frequent complication with elderly patients suffering from the condition. Osteoporosis is most common in postmenopausal women, and is usually linked to the changes in hormonal chemistry that are noted later in life. This disorder does occur to a high degree in the elderly of both sexes, however. Osteoporosis can also be caused by the prolonged administration of corticosteroids, which can directly stimulate bone resorption and inhibit new bone growth. This is identified as steroid- or glucocorticoid-induced osteoporosis.
Nandrolone decanoate is the anabolic steroid most commonly prescribed for the treatment of osteoporosis. The drug tends to offer measurable benefits with regard to bone density, and may reduce the likelihood of bone fracture in patients. The dosage used to treat postmenopausal women is usually 50 mg once every 3 to 4 weeks. Adverse reactions are common with therapy, however, including virilization symptoms (hoarseness and body/facial hair growth) and unfavorable alterations in serum cholesterol. Therapy appears to be better tolerated in patients above the age of 65, who as a group seem to notice lower adverse effects. Male patients are given a nandrolone decanoate dosage of 50 mg once every 1 to 2 weeks. Therapy for both sexes is usually conducted for at least six months, and may last for one year or longer if necessary. The long therapeutic window is usually required in order to give the drug enough time to measurably effect bone strength.
In the United States, however, the use of an anabolic steroid such as nandrolone decanoate for the direct treatment of osteoporosis is presently viewed as controversial. In spite of substantial clinical data and history supporting the use of steroids for this purpose in the United States, many medical organizations hold the opinion that the potential side effects of steroid therapy are too substantial to justify their benefits with osteoporosis. No agent is presently FDA approved for this purpose. Oxandrolone does remain FDA approved for osteoporosis patients, but for the specific purpose of alleviating bone pain associated with the disease, not for augmenting bone mineral density. Anabolic steroids remain in use for osteoporosis in many other nations, however, and are still prescribed to varying patient populations including men, women, and the elderly.